The current trend for contrasting block colour in the kitchen adds drama and creates a statement. Last year bold colours were dominant, however, 2021 will see warm earthy tones leading the trend. Paul Jenkinson, Founder and Managing Director of British kitchen brand LochAnna Kitchens agrees "We have seen a huge interest in these natural colours, especially since Dulux announced their colour of the year as Brave Ground and Farrow & Ball revealed the on-trend colours for 2021, from clean and timeless blues to dark greens. By opting for a natural colour scheme, you can bring the outside in and create a connection with nature from the comfort of your own home."
The Elswick collection (pictured top in green and below in blue) offers a fresh take on the classic shaker door and can be painted in the colour of your choice with LochAnna Kitchens' beautiful palette of 28 colours which leaves you spoilt for choice, offering shades from Desert Pink to Warm Earth. 
Handleless rail systems
Another popular trend this year are handleless rail systems which can be coupled with modern, metallic accents as introduced recently by TKC (pictured middle). Neil Taggart manager at TKC explains "There is a clear trend for subtle metallic detailing which can elevate a kitchen design and make it more personalised and interesting."
Woodgrains
High-quality woodgrain reproductions are popular since they provide warmth and texture to your design. Elliott Fairlie, EGGER's UK and Ireland Head of Decor Management tells us  "We are seeing the popularity of classic finishes, with a modern twist making a comeback. This has seen classic wood species with a clean, linear appearance such as walnut gaining prominence as well as Scandinavian timbers in classic and lighter shades."  
Available in a selection of trendy palettes, the latest reproductions include satisfying knots and cracks for an authentic look. Fairlie explains "Rustic woods, often in contemporary design create accents and statements in what could otherwise be considered minimalist at a time when people are looking to surround themselves with natural elements and bring the outside in."
For extra protection, woodgrain surfaces such as Egger's Feelwood Collection  (pictured below) also include built-in antibacterial properties.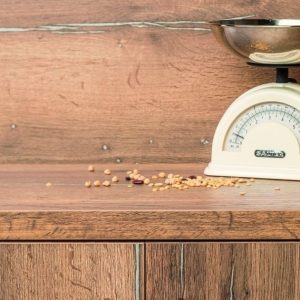 Egger – Pewter Halifax Oak, Salt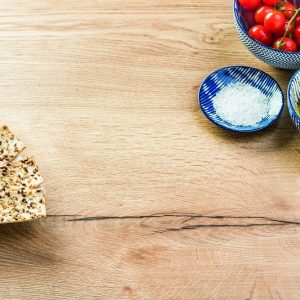 Egger – Natural Halifax Oak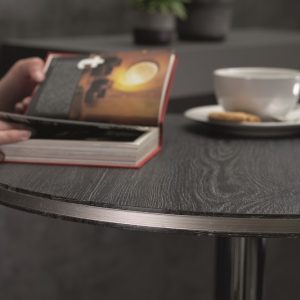 Egger – Black Halifax Oak
Pandemic-proof design
The pandemic has changed the way we utilise our homes, and this has had a direct impact on kitchen furniture design. Although a welcome return to the office is on the cards, many businesses have announced flexible working is likely to be the norm as companies restructure office spaces.
For many of us, working from home has not been plain sailing. Elizabeth Briggs, Category Manager for Sliding, Room and Building, Häfele UK says their recent research shows "31 per cent have regularly been working at their dining table, while one in ten has been using kitchen worktops. 43% of respondents also said they often work from a bedroom, and 8 per cent have chosen to work from their dressing table."
Scavolini's Get Together Kitchen delivers an innovative pandemic-proof option for retailers and designers. The kitchen furniture brand recently partnered with Diesel to create a versatile kitchen that caters for working, living and relaxation zones.
Kitchen furniture has never had so much to offer, for more ideas visit the kitchen furniture section on this website.  For the latest Bathroom Furniture feature head over to Bathroom Review. 
Diane Larner