As one of the kitchen's key zones, the sink has to wear many hats – it has to be functional, durable and aesthetically pleasing to say the least. As the kitchen cements itself as the heart of the home – now a space to entertain and relax, not just cook – every aspect of the space has to be well-planned and thought out, not just for functionality but to create a cohesive design.
Design in the detail
Brands that specialise in kitchen fixtures have been branching out into sinks to offer designers, retailers and homeowners a range of combination solutions that both work well and look good.
Wödår, a UK-based instant hot water tap company, has launched its first collection of luxury sinks, matching wastes and designer kitchen mixer taps. This offering includes 30 sinks – spanning single, 1.3-, 1.5-bowl, Belfast and ceramic designs – to accompany 14 strainer wastes and 12 mixer tap designs.
The Wodarmite sinks are made from a combination of granite and recycled resin, while the fire-clay ceramic designs are moulded using clay from Cornwall, and the stainless steel options are rust- and temperature-resistant.
"This was a very natural evolution for us," says Wödår managing director Michael Sammon. "The success of our instant hot taps allowed us to identify the growing consumer demands for new colourways and co-ordinating details for their kitchen, right down to its sink and wastes."
Manufacturing capabilities in today's market make total personalisation of kitchen design more accessible than ever for many homeowners, not just those who go bespoke. All aspects of a kitchen, including the sink area, can be uniquely tailored for individual tastes. Companies have been expanding their offerings to cater to this more focused approach to kitchen design – homeowners will no longer simply settle. They want options.
Sammon agrees, "There is definitely a trend towards more choice and options in sinks, once a utility, now very much a stylish essential. Materials are changing too, but keeping practicality in mind. Sinks to match taps is another growing trend; for example, using materials that can be matched in finish to taps make these a very sustainable and modern option."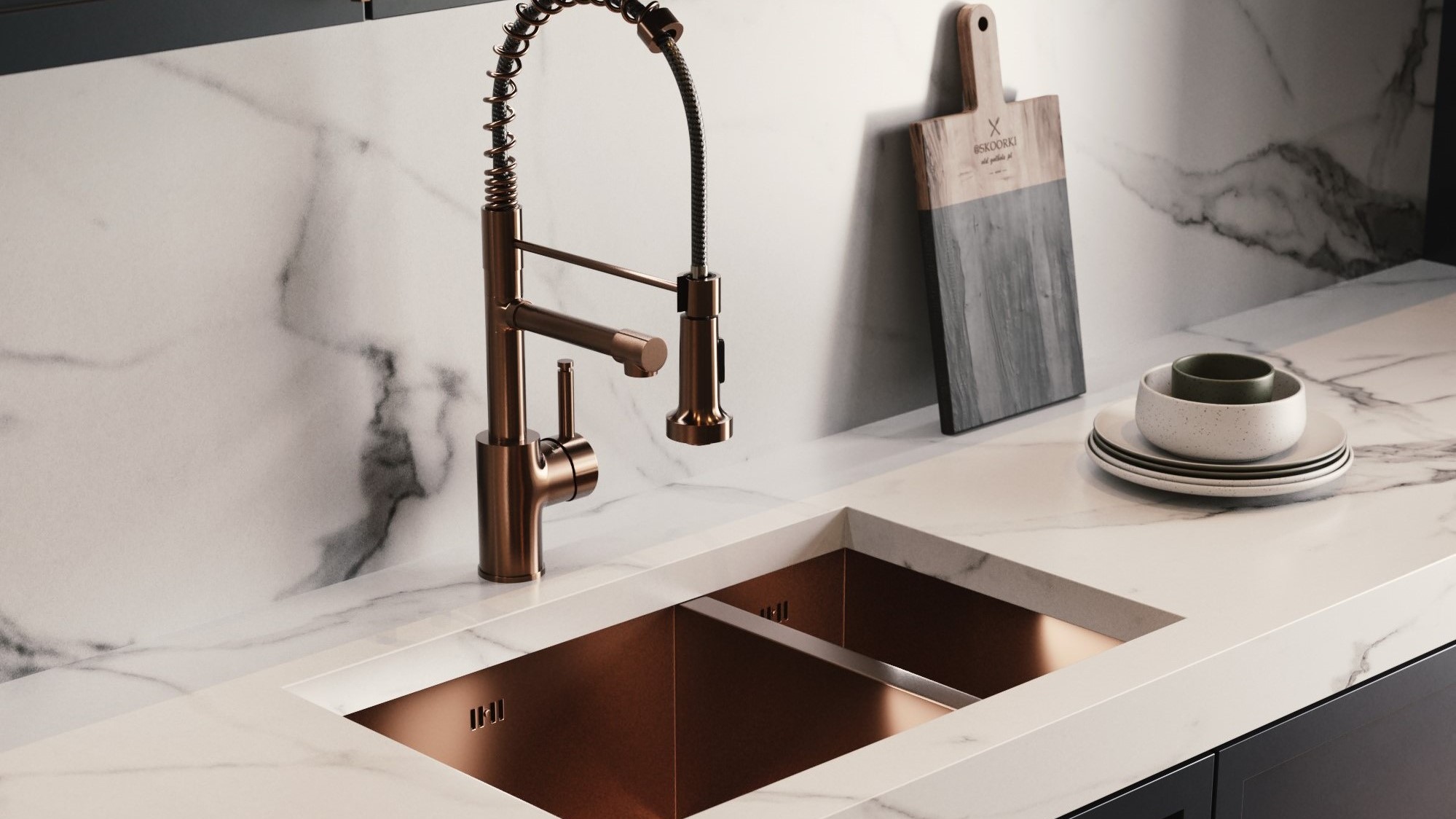 Wodar 1.5 brushed copper bowl
Going granite
While stainless steel sinks will always remain popular and continue to hold a significant market share, granite has been rising in popularity. Brands are responding to this trend shift by offering competitively priced granite options without skimping on quality or variation.
The range of granite sinks from PJH's Prima Collection are scratch, stain and heat resistant and are available in single-bowl, one-and-a-half bowl, compact and extra deep bowl options. Available as both inset and undermount, they come in a range of sizes and colours, including black, gun metal, light grey and white.
"Our Prima granite sinks collection saw 40% growth in 2022, with black by far the most popular colour equating to 40% of total sales," says Rob Brooks, Prima product manager at PJH. "The availability and strong price point of our granite sinks is supporting retailers to promote sales too, alongside the colour matching Prima kitchen tap options.
"Granite sinks, in both undermount and inset styles, continue to take market share and are now firmly established as the material of choice for consumers—currently exceeding stainless-steel sales," he adds.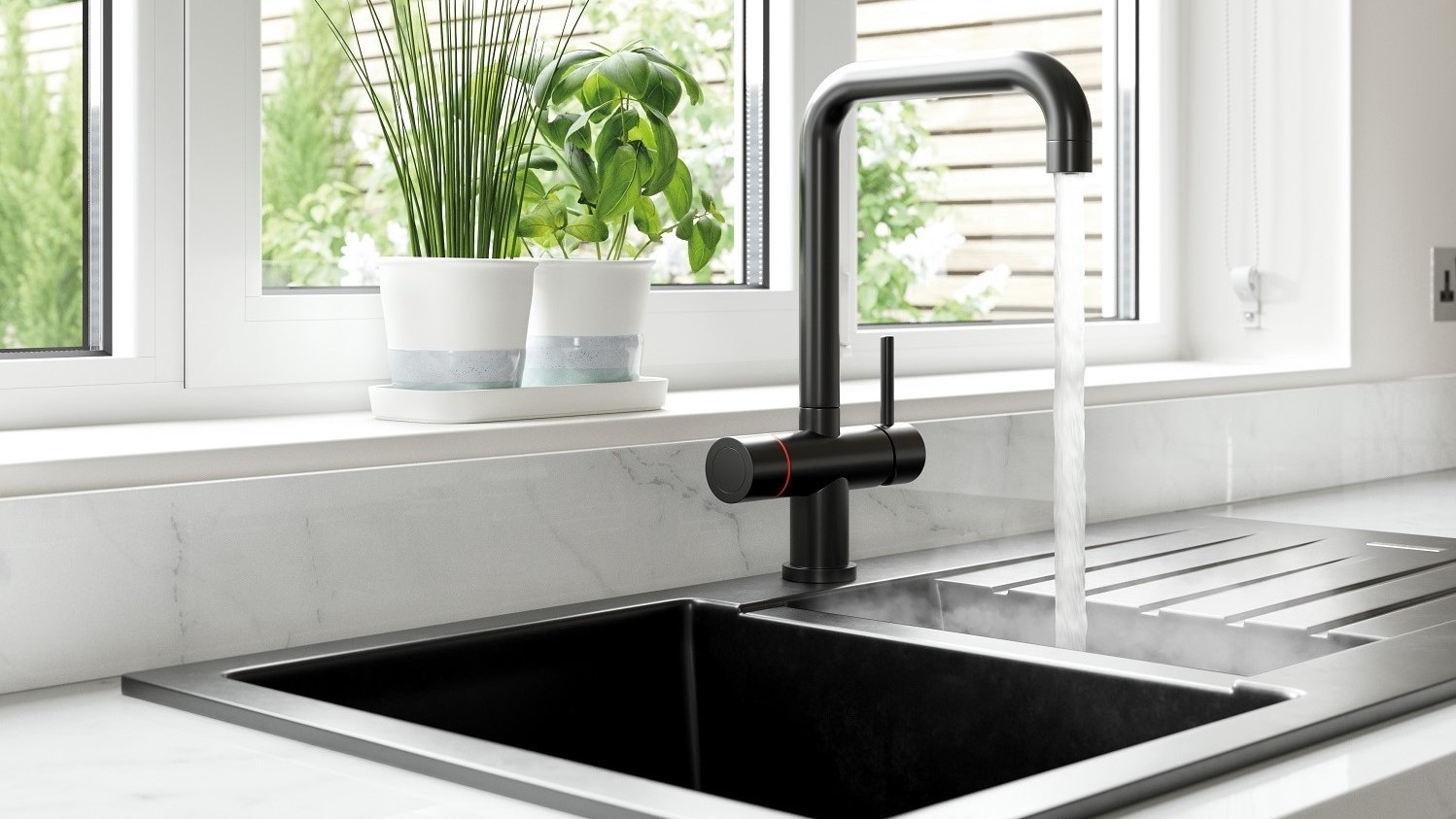 And companies are making sure to offer stylish granite solutions as this sink type becomes increasingly desired. Reginox's Ego sink forms part of the Netherlands-based brand's high-quality granite sink range. Its contemporary design blends curved corners with right angles for a distinctive look, and it is complemented by a designer-profile drainer and chrome waste. According to the brand, it provides a stylish and hardwearing alternative to stainless steel. Reginox also offers an impressive range of taps, as Dave Mayer, commercial director of Reginox UK explains, many are hand-picked to complement its sink designs perfectly.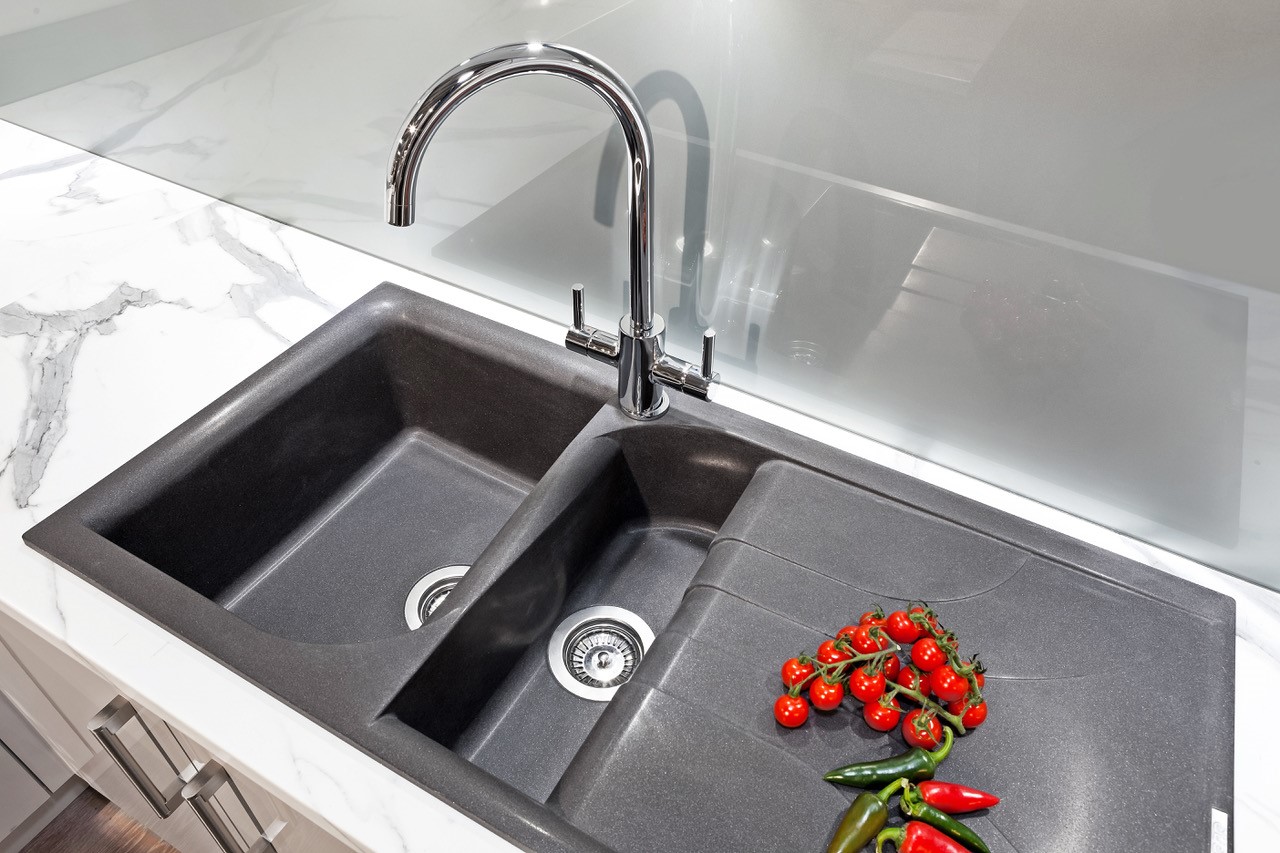 Keeping it steel
Stainless steel remains a timeless option that works in any kitchen, and companies have been working to allow their stainless steel sinks to still cater to the consumer demand for sleek, colour-matching kitchen components.
Franke has launched its premium Mythos Masterpiece sink collection in three metallic colours—anthracite, copper and gold. They feature the brand's exclusive new F-Inox Technology, which is designed to ensure a hardwearing and long-lasting finish for metallic sinks by fusing a special nanocoating formula to the coloured Physical Vapour Deposition (PVD) layer. This creates a smooth-surface stainless steel bowl that is highly scratch- and stain-resistant, as well as keeping fingerprints and other marks at bay thanks to its water- and oil-repelling properties.
Says Franke UK sales and marketing director Jo Sargent: "Coloured metallic stainless steel sinks continue to grow in popularity due to their eye-catching and luxurious appearance that can elevate all styles of kitchen. They also reflect the trend towards design personalisation in the home, as homeowners look to express their personal tastes and preferences."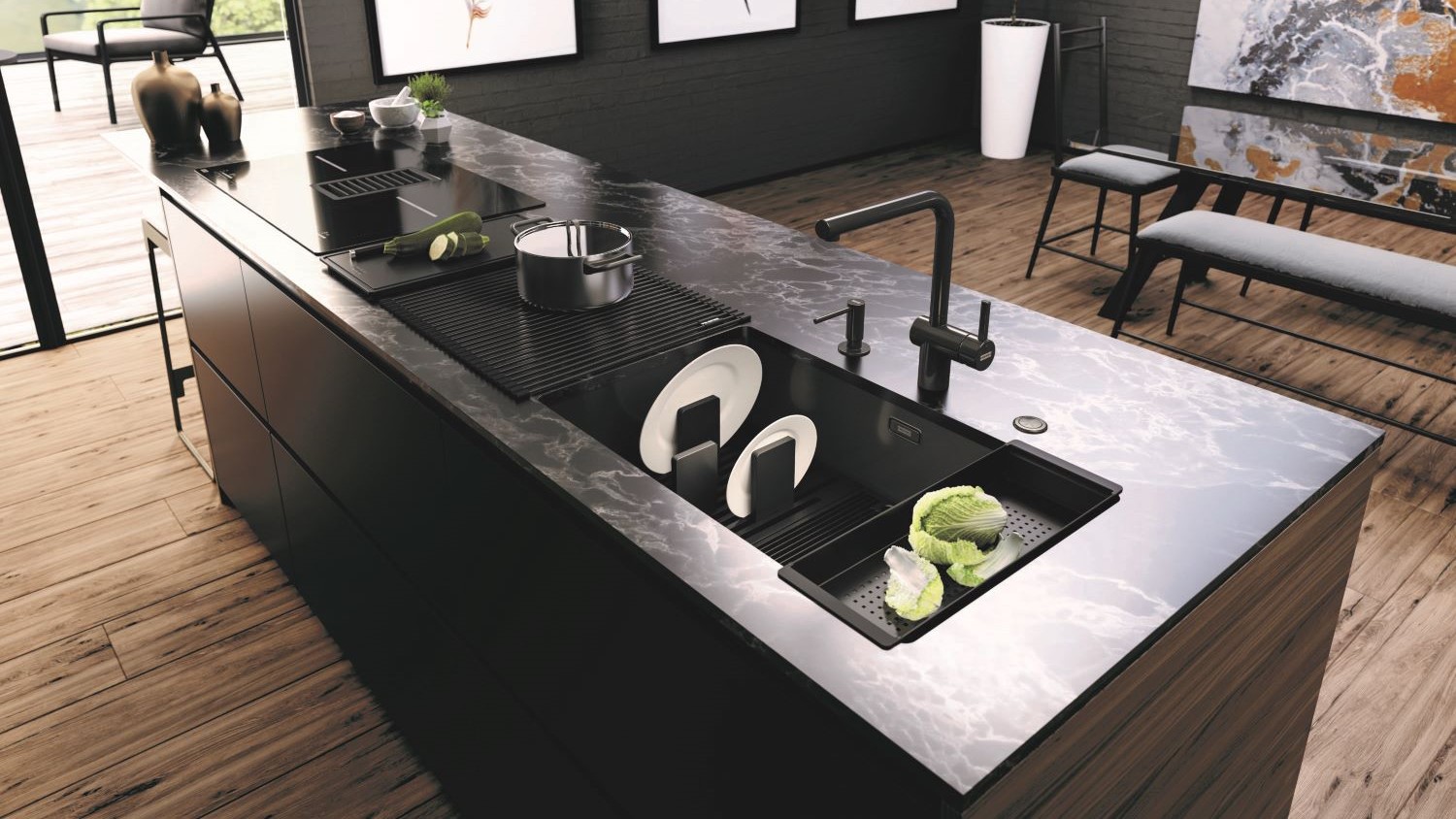 Mythos Masterpiece sink collection
We hope you enjoyed this Feature on Kitchen Furniture Design from Kitchens Review. Please look through our feature archive for more useful information.
If you are interested to see the latest trends in bathroom design, please visit our sister site Bathroom Review.
Feature by Ellie Clow – 24th February 2023
Ellie Clow has worked in journalism for over ten years, specialising in B2B and trade journalism. She has written for financial publications and several leading KBB titles.