Nowadays kitchen taps come with a whole host of functions, styles and finishes as manufacturers are focussed on making life smarter and more sustainable for the consumer.
Kitchen mixer taps that combine hot and cold water are designed to deliver water temperatures to suit user requirements. The EVOL-S tap from BLANCO goes one step further as it includes a rotary control that measures the exact water needed (from 100ml to 5 litres), meaning users can set the volume and control the flow.
Chiming in with the industrial trend, Abode's Hex is available in a variety of configurations and finishes such as Brushed Brass, Brushed Nickel or Black. Hex perfectly complements the trend for moody palettes and dark colourways.
For traditional kitchens, Rangemaster's elegant swan-neck Estuary tap designs deliver classic style and are available in three distinctive finishes.
Also in this feature, Dan Biddle, Product Manager for Abode Designs explains how eco-concerns and the fight against the rise in plastic are fuelling consumer trends for more sustainable 'water-delivery' options, and why edgy trends are topping the wish list…
Diane Larner
With searches of 'hot water taps' up by as much as 135% on Pinterest during the course of last year, it surely won't be long before such technology is the norm rather than the exception in kitchens across the UK. Likewise, taps with built-in water filters are increasingly being sold and particularly so with eco concerns and the need to reduce the amount of plastic waste rising. Such useful technology is becoming much more commonplace in the modern kitchen and available across all levels of the market, as consumers look for functionality from their kitchen tap
Function aside, there are key trends to be aware of in terms of style too within the kitchen tap market, not least the rise in popularity of alternative finishes to chrome. Playing an important role in the aesthetics of the kitchen, taps are most often chosen to perfectly complement the key elements of the room's design, from the overall style of the space and colour scheme down to the furniture type and worktops. A greater choice of finishes means that taps can be matched with items such as furniture handles and often the sink for maximum co-ordination.
Taps in on-trend finishes such as matt black, copper and brushed brass are one of the hottest trends in kitchen design, creating a sleek, sophisticated and modern impression and giving the space a fresh, edgy appeal. Stylish and simple, much of the popularity of matt black is due to its sheer versatility, tying in with a range of materials and components, as well as turning the sink area into a focal point of the kitchen.
The market for brushed brass in tap design also continues to grow, particularly as the boundaries between kitchen and living spaces blur and eclectic design comes to the fore. Brushed brass is an ideal mix and match combination for a variety of popular materials, from marble to black and everything in between.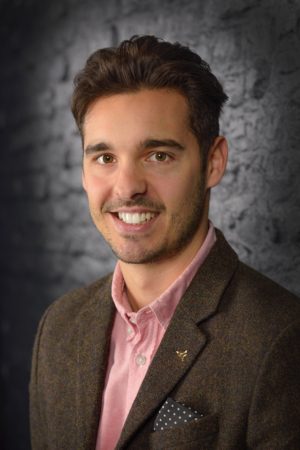 Dan Biddle – Abode Designs