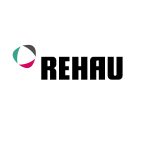 REHAU – engineered for modern life
REHAU Furniture Solutions creates designs engineered for modern life, offering innovative surface and edging technology to suit any project.
The business has been delivering furniture components to satisfied customers all over the world, from major industrial companies to designers and independent joiners, for more than 70 years. With its passion for innovation, reliability and 'Made in Germany' quality standards, REHAU has established itself as one of the world's leading providers of furniture and kitchen components.
From edgebanding and surfaces, through to flip and tambour doors, all of REHAU's products are developed with a clear aim in mind: to find the perfect combination of quality and style, without restricting ability to shape its products the way you want.
RAUKANTEX
REHAU's wide range of edgebands includes everything you need to create stunning furniture and interiors, from solid colours and decorative designs to glass and metal effect, translucent and 3D looks. All are available for use with traditional primer or as invisible-joint.
RAUVISIO
The RAUVISIO range of surface materials is available in 92 different decorative design variants, leaving no look out of reach. The product combines functionality with extreme durability to create a solution that maintains the highest finish standards. They are available in laminate and board format, or as finished components.
Tambour Doors
REHAU's comprehensive tambour door range lets you unleash creativity and turn ordinary furniture into unique masterpieces guaranteed to impress. They can transform an open plan office space back into a kitchen in an instant, or make clutter disappear behind a decorative surface. This allows one room to fulfil multiple functions at the same time – and it also saves space since there are no folding, hinged or sliding doors to get in the way.
Web: www.rehau.com/uk-en/interiors-surfaces
Email: enquiries@rehau.com
Phone: +44 (0)1989 762600