Launched in a dedicated mini brochure, LochAnna Kitchens' has added the Ainsdale and Kirkham collections to their ever-expanding portfolio.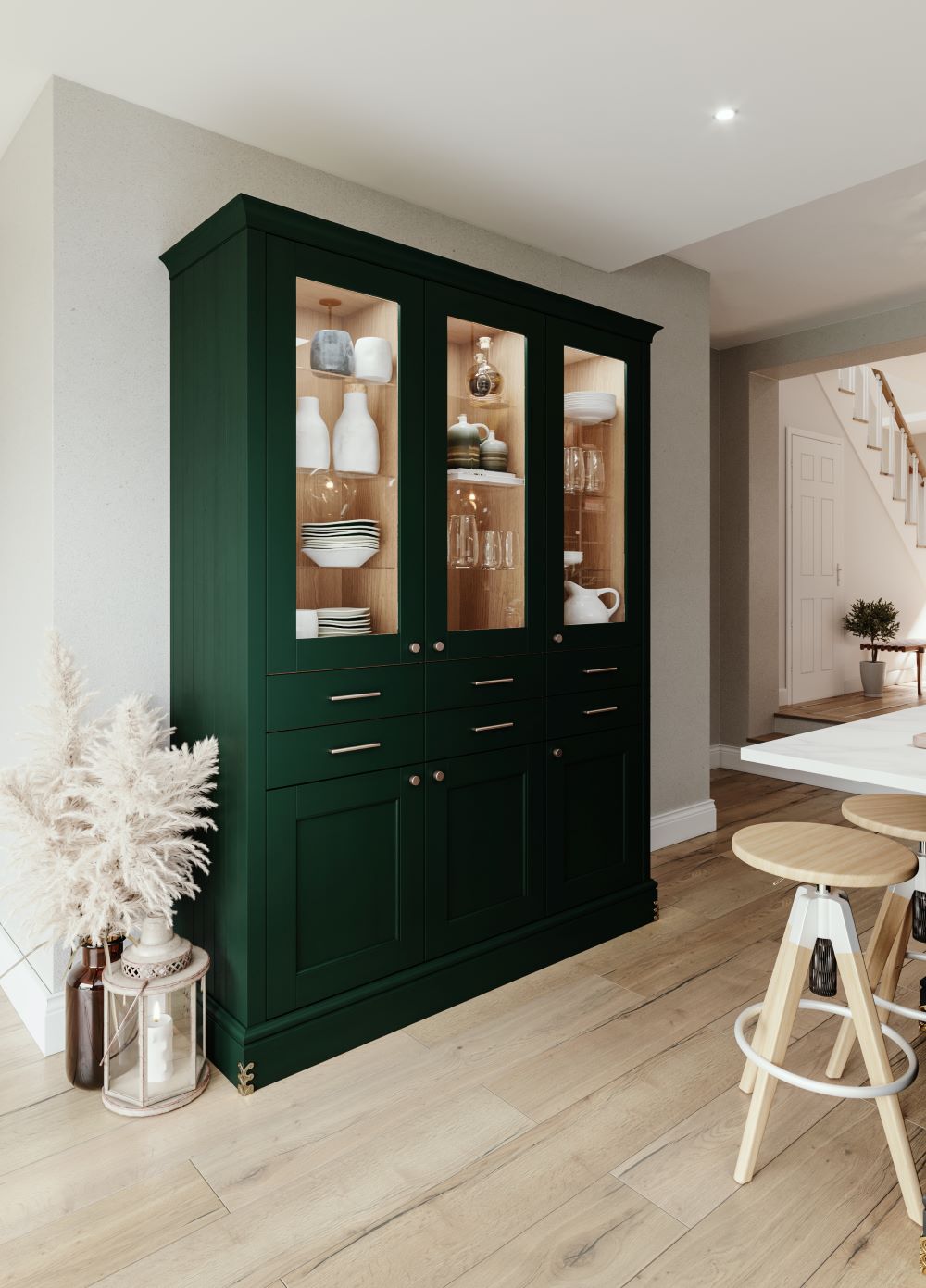 Featuring slim shaker-style doors with a stunning woodgrain finish, Ainsdale succeeds in marrying beauty with the durability essential to today's modern kitchen. The high-quality 22mm timber-effect doors are not only robust, but also a breeze to wipe clean. Ainsdale's design strikes the perfect balance between style and practicality, offering a canvas for creative design and adaptability to various décors. Whether incorporated into modern or traditional designs, Ainsdale effortlessly imparts the timeless and unique essence of a real timber kitchen, all at a fraction of the cost. "Sitting at the more premium end of the market, real timber kitchens continue to be hugely popular in the UK's kitchen design landscape, highly revered for their natural beauty and durability. The Ainsdale collection was designed to allow our customers to successfully achieve the high-quality look and feel of a real timber kitchen, for a fraction of the cost, with six stunning and timeless finishes on offer" says Sinead Trainor, kitchen category manager at LochAnna Kitchens.
Boasting a unique combination of timeless elegance and modern practicality, the Kirkham collection provides an extra touch of sophistication through its shaker frame and woodgrain effect door with intricate beading details, making it a standout choice for those who appreciate classic style with a contemporary twist. This timber door alternative boasts all the aesthetic appeal of real wood, whilst being hardy and durable enough to withstand life in a busy family kitchen.
"Kirkham's beaded shaker frames, woodgrain effect, range of finishes, and customisable trims and accessories make it an exceptional choice for creating a kitchen design that is both stylish and cost-effective. Whether you're aiming for a classic, opulent, or rustic look, the Kirkham Collection offers all the tools to transform your kitchen into a true masterpiece."