Sales of Prima Tight Corner Radius Kitchen Sinks, such as the Stainless Steel Extra Deep 1.5 Bowl Undermount Sink from Prima's 10mm Radius range (pictured here), continue to grow at a pace as consumers increasingly appreciate the many benefits of these meticulously crafted, professional-style sinks.
Prima's 10mm & 25mm Radius stainless steel sink collection not only boasts a sharp and elegant design, but also maintains a competitive price point within the mid-market, and now a wider choice of Tight Radius models is available to customers.
Exclusive to distributor PJH, the Prima Sink & Tap brand continues to evolve, and the Tight Corner Radius Sink collection now includes 19 contemporary stainless steel models across the 10mm and 25mm corner radius specification, available in a range of sizes.
Designed to bring a professional statement look to the kitchen, the Prima Tight Radius Sinks are all available in a sleek undermount design, as well as an inset design option on the 10mm radius range. Sizes cover a broad range including 0.5, 1.0 and 1.5 bowl configurations in compact, standard and large sizes in widths ranging from 220mm to 740mm. Reversible and extra deep bowls are also featured across the range.
Finished in polished stainless steel, both the Prima R10 and R25 radius sinks are a popular choice for ultra-modern kitchen projects as their precise and defined corners provide sharp design aesthetics for luxurious looks. Additional usable kitchen sink space is also a benefit due to the sink's angular design and lack of curves.
The Prima Tight Corner Radius sinks offer exceptional durability with a high quality finish and are therefore supported by a 20-year warranty for peace of mind. For ease of installation, a waste kit with overflow is included.
The Prima sink collection is always in stock for online ordering and next-day delivery, and is supported with a range of stockists benefits including display deals, point-of-sale material, brochures and a virtual Prima showroom.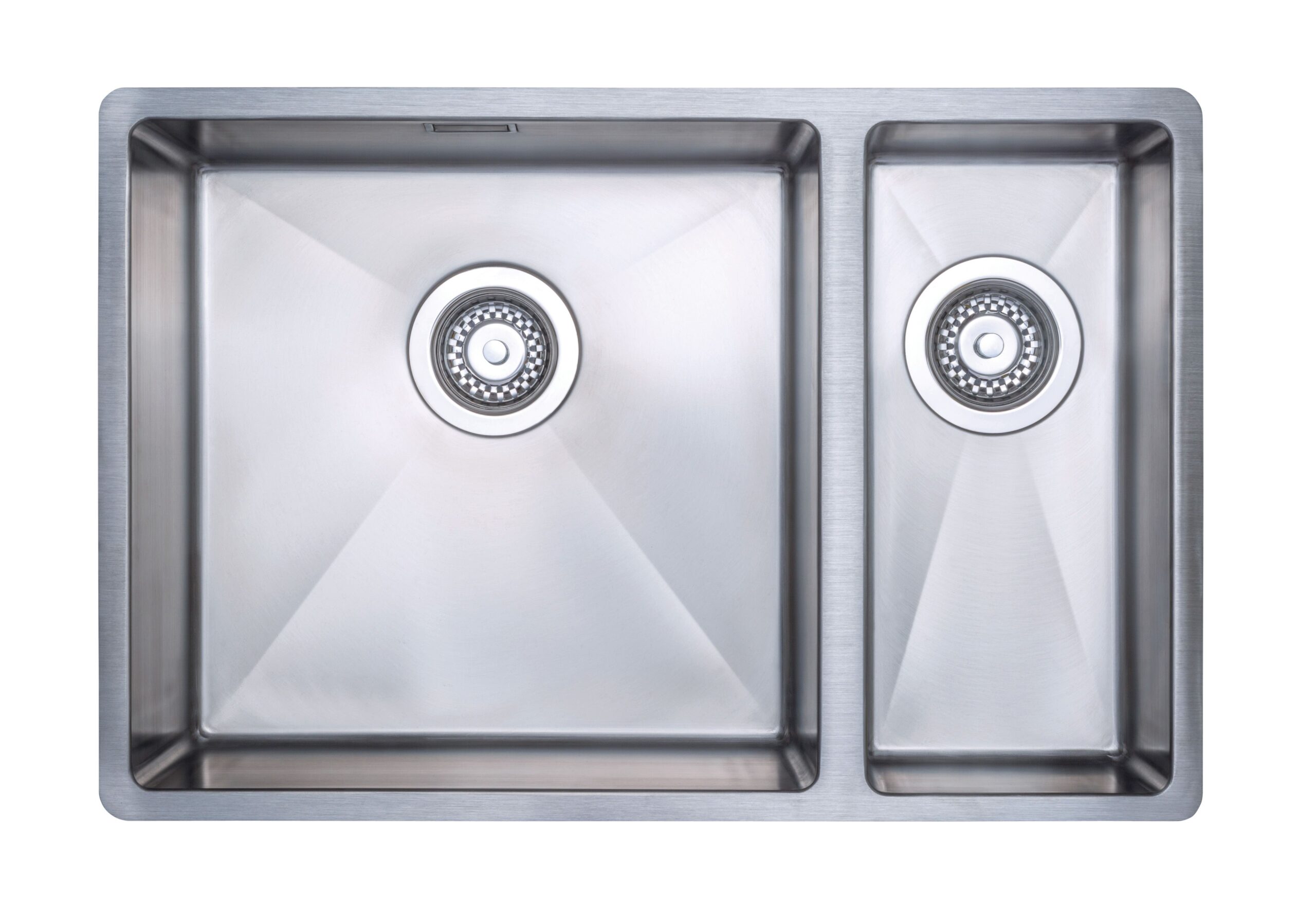 For more information on the Prima 10mm and 25mm Tight Radius Stainless Steel Sink collection, contact PJH on Tel: 0800 8 77 88 99 or visit the PJH Partners Portal website, www.partners.pjh.uk (for online ordering, dealer support materials and account management).