Lighting is more than just functional; it is a fundamental element that shapes the atmosphere and aesthetic of a room. Every year new trends shape how we use lighting to enhance the visual appeal of our homes.
Technical director of The Lighting Superstore, Matthew Currington shares his predictions for what lighting trends we can expect to see in 2024.
Smart and immersive lighting
The smart lighting industry is projected to grow from $10.9 billion to $27.7 billion by 2026. We'll see a growing trend in 2024 where smart and immersive interior lighting enhances and complements mental well-being.
In fact, a 2021 study revealed how light can affect us neurologically, thereby holding the power to affect our well-being.
Smart lighting systems can alter their colour as needed and studies show how the colour of light affects our mood. For example, soft blends of orange and red hues calm us whereas blue and green hues of light stimulate and energise us.
Smart lights can be programmed via mobile apps to subtly transition from dim to bright or bright to dim, aligning with our circadian rhythms.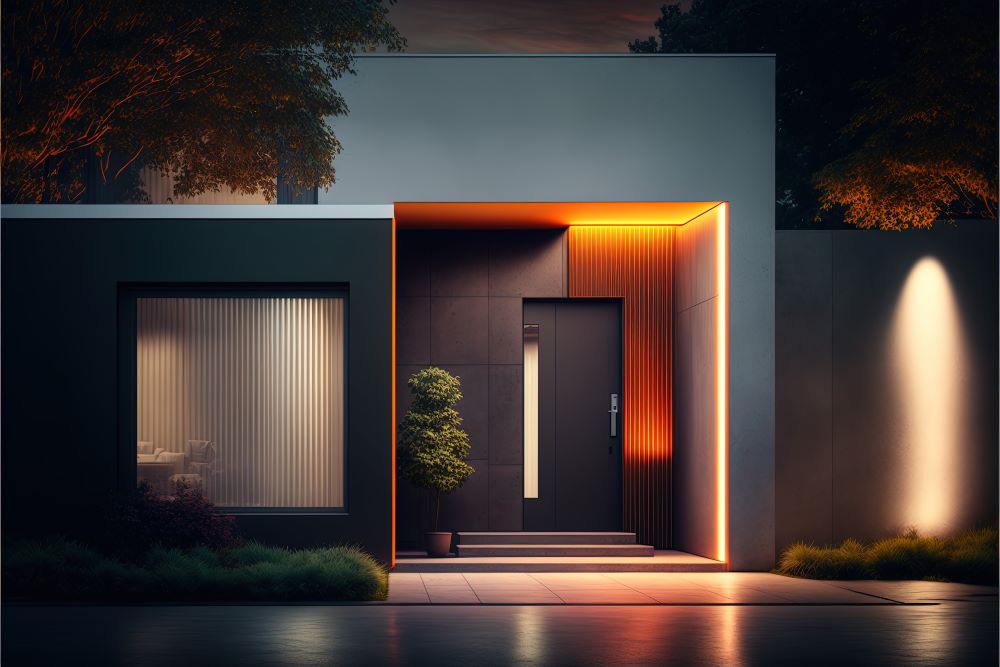 Architectural and sculptural form
In 2024 we will see bold and eye-catching architectural forms in interior lighting.  
Statement ceiling and pendant lights are designed for this emerging trend, embracing gentle and organic forms characterised by curves, rings and globes. This style is perfect for lovers of snug interiors with a contemporary touch. 2024 will popularise the rise of pendant light clusters, where blending of colours and textures is encouraged to craft a distinctive focal point.
Lamps will also adopt sculptural form, serving as decorative features that anchor and accentuate the room.
Sleek and minimalist lighting
Contrasting with the architectural and sculptural trends of 2024, there will be a surge in sleek and minimalist design through the popularity of linear LED lighting, strategically placed to seamlessly integrate with and accentuate interior design features.
Picture a grand hallway staircase subtly lined with LED light or the invisible illumination of a passageway from the floor upwards. This serves the function of enhancing the overall sense of luxury and opulence.
Examples of sleek and minimalist lighting are cove lighting, recessed strip lighting, behind-mirror lighting and under-cabinet lighting. Strip LED lighting can accommodate light temperature adjustments, colour changes and are dimmable.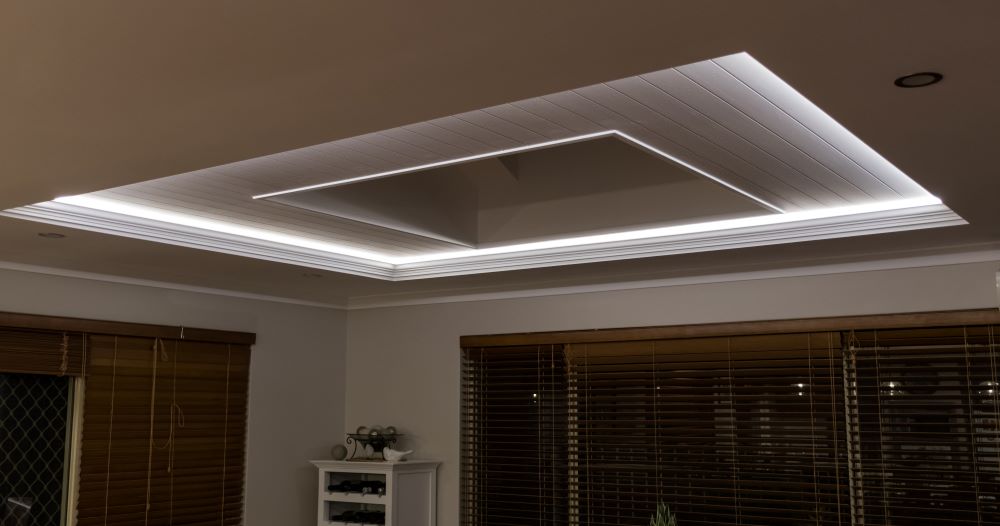 Sustainability-focused lighting
In 2023, eco-anxiety affected two-thirds of Brits, so it is no surprise that in 2024 sustainability-focused lighting will trend.
Natural and regenerative materials are not only more sustainable and environmentally friendly, but they're visually attractive and foster a connection between interior design and nature. Known as biophilic design, connecting nature and design is a predicted interior design trend for 2024.
Examples of natural materials in lighting include rattan, seagrass, bamboo, all of which are fast-growing and eco-friendly materials. Aluminium is another great eco-friendly alternative as it is infinitely recyclable.