GROHE is expanding its portfolio for one of the busiest places in the kitchen – the 60cm around the sink. The new Kitchen Sink Accessories provide consumers with everything they need for a convenient cooking process right at their fingertips. From chopping boards, dish racks, and silicone draining boards to cubic soap dispensers, cleaning sponges, and multifunctional colanders. These accessories can easily be placed on top of the sink, saving space and turning the sink into an ideal prep station.
Several accessories are available in different colours and sizes to suit different aesthetics. The new multifunctional colander and foldable dish rack (pictured at the very bottom) are made of stainless steel and are available in the PVD colours Hard Graphite, Warm Sunset, and Cool Sunrise. Following the Perfect Match philosophy, they can be combined with various GROHE PVD sinks. They offer a premium kitchen look and long-life durability thanks to PVD coating technology.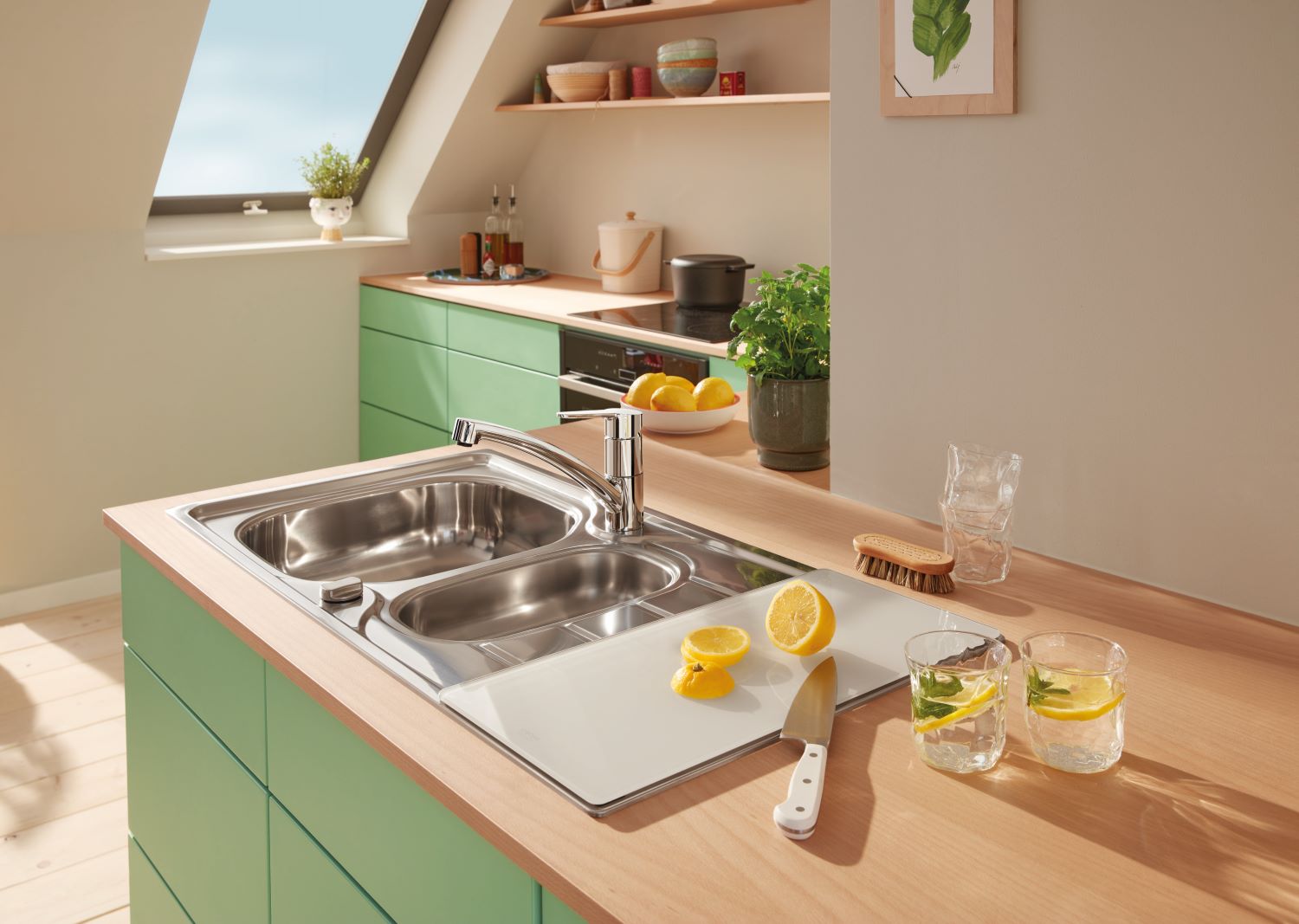 The new chopping board is another item that allows consumers to use otherwise wasted space (pictured above). It fits on top of GROHE sinks and is available in either wood (oak or bamboo) or glass (white or black). The new silicone draining board guarantees quick and hygienic drying with its ribbed pattern that keeps the dishes above the draining water and safe from bacteria. The new soap dispenser with a modern cubic design completes the collection. Integrated into the countertop, only the pump unit is visible. It is a great complement to the cubic taps and sinks, demonstrating that GROHE Kitchen Accessories not only make consumers' everyday lives easier but also provide a coordinated and clean look for any kitchen design.